Canonical cutting off Kubuntu
Submitted by

Rich

on February 12, 2012 - 6:25pm

I have been an openSUSE user for many years. Because of this I have gotten quite attached to KDE. I have spent very little time using Ubuntu because of my preference to KDE over Gnome. I have however installed Kubuntu on many occasions. My netbook to this day even runs an older version of Kubuntu. I have always found it to be a great KDE distribution. However, apparently it has not been the success that Canonical had hoped for and after 7 years of financial support they have decided that as of version 12.04 this support will end. This isn't necessarily a bad thing though.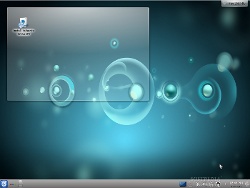 This news does not mean that Kubuntu is dead. It just means that Canonical will no longer provide financial support for it. As quoted in the announcement by Jonathan Riddell, "The practical changes are I won't be able to work on KDE bits in my work time after 12.04 and there won't be paid support for versions after 12.04.  This is a rational business decision, Kubuntu has not been a business success after 7 years of trying, and it is unrealistic to expect it to continue to have financial resources put into it." Basically this just means that development of Kubuntu after 12.04 will fall on the community. It's not unrealistic to think that volunteers could continue without support from Canonical. From 12.04 on Kubuntu will be treated like other Ubuntu community supported forks like Edubuntu, Lubuntu, and Xubuntu.
Personally I believe with the popularity of Kubuntu there will be no problem finding the volunteers necessary to give Kubuntu a long life to come. However, depending on how this goes it could effect KDE development in the future. On a positive note without financial support from Canonical the Kubuntu community has full control over its development. So what path it takes now is anyones guess. Canonical will continue its QT development as part of the Ubuntu core. So at least some love will still get spread to KDE.
Any Kubuntu users that would like to get involved in the project can visit the projects website.
Add comment
Comments do not require an account. Anyone is welcome and encouraged to leave a comment.
However, If you are a spammer all comments require admin approval so your wasting your time and mine.
No one will ever see it. Please stop posting spam.